Today I want to show you my eGPU. I used a Nvidia GTX 760 from MSI, a custom made case, an expresscard to PCI express adapter and a 203 watt xbox psu.
First of all I designed the case. It should be made of aluminium to be light and stable. Here you can download a zipped .dxf version of it.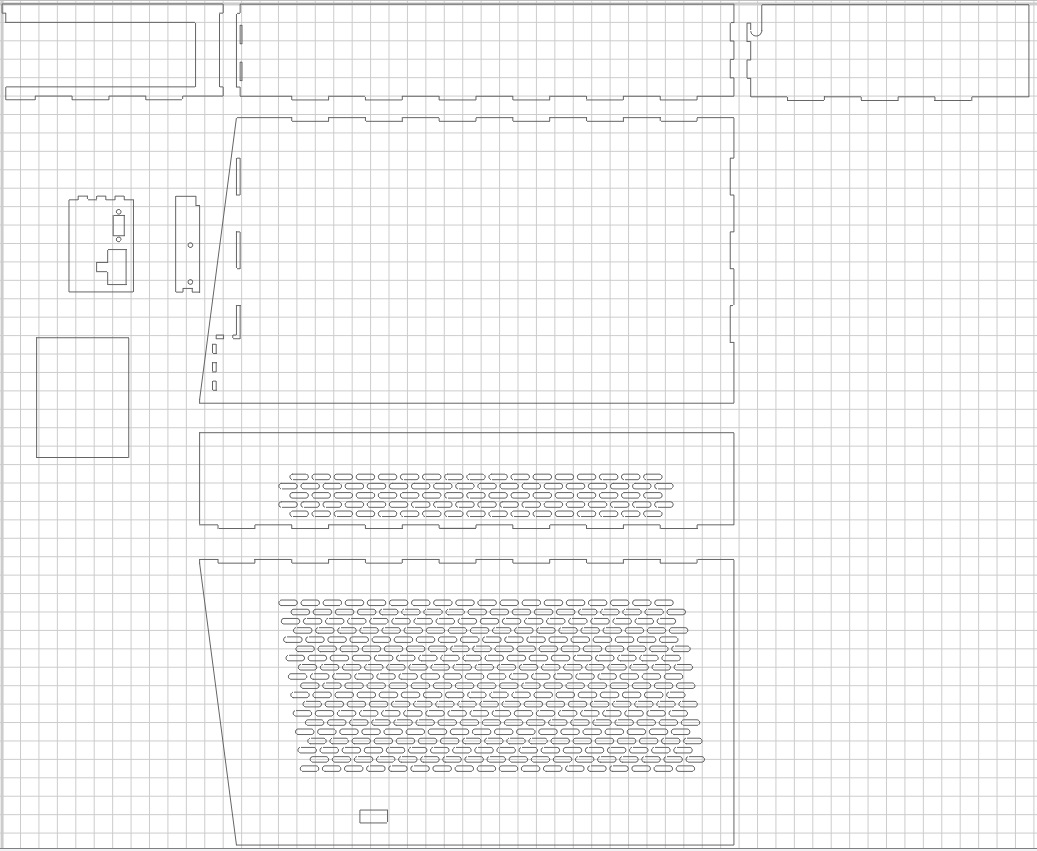 Then a company lasered the aluminium for me. After glueing the aluminium parts together, this is how the case looked before polishing. It also has a usb port to connect for example an usb stick.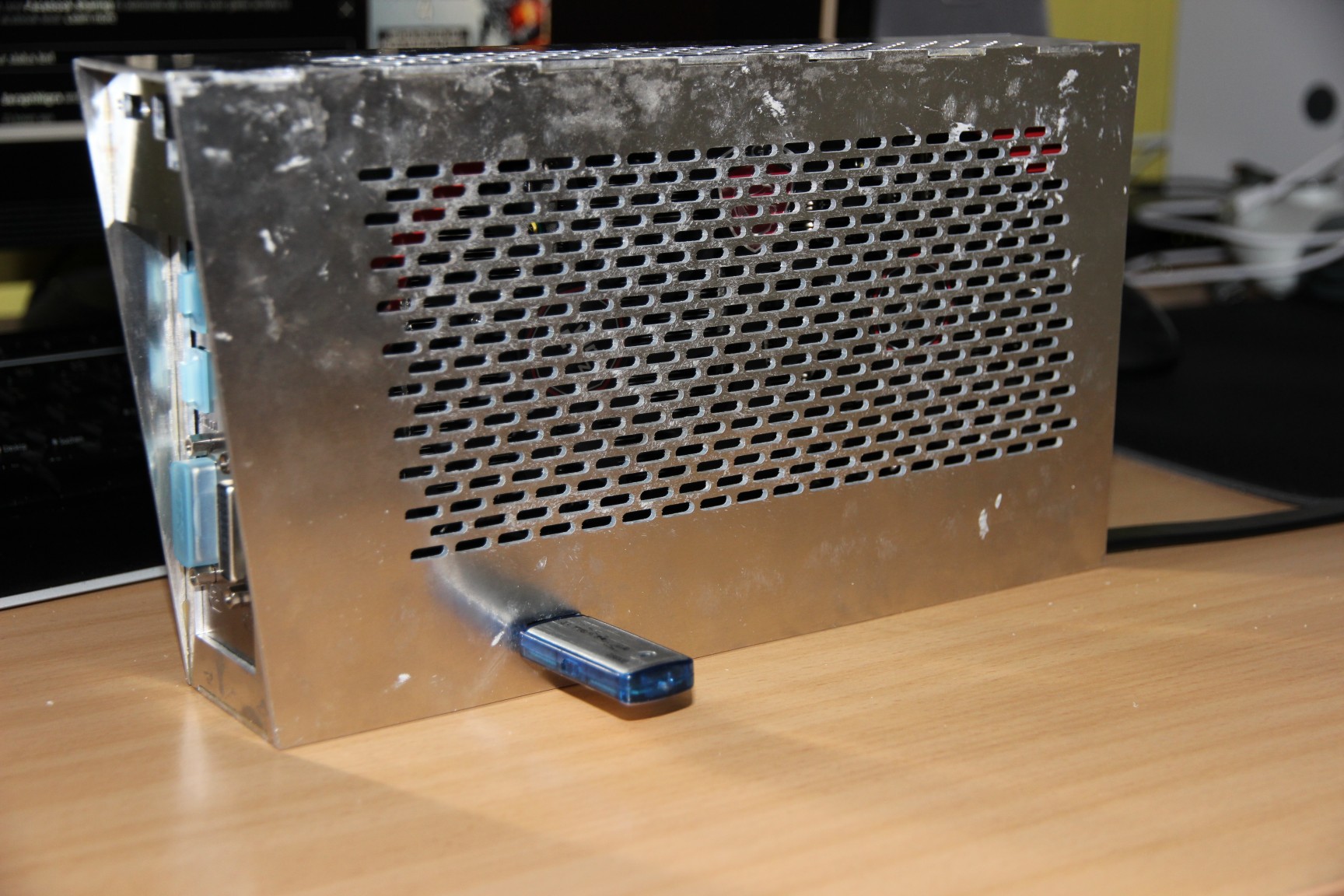 This is how I made the plug to connect the case internal electronics to the xbox psu.

After being polished and lacquered with dull back spray, the case almost looks professional ;). Here a picture from the back, where you can see the on/off switch and the plug to the psu.
First test: Just plug in the power connector of the notebook (Lenovo X230 with a Core i5-3320M, 8GB RAM) and the xbox psu, connect the eGPU case with the expresscard slot of the notebook, flip the power switch on the back of the eGPU case, and boot up. Then install the graphic card drivers and you're good to go.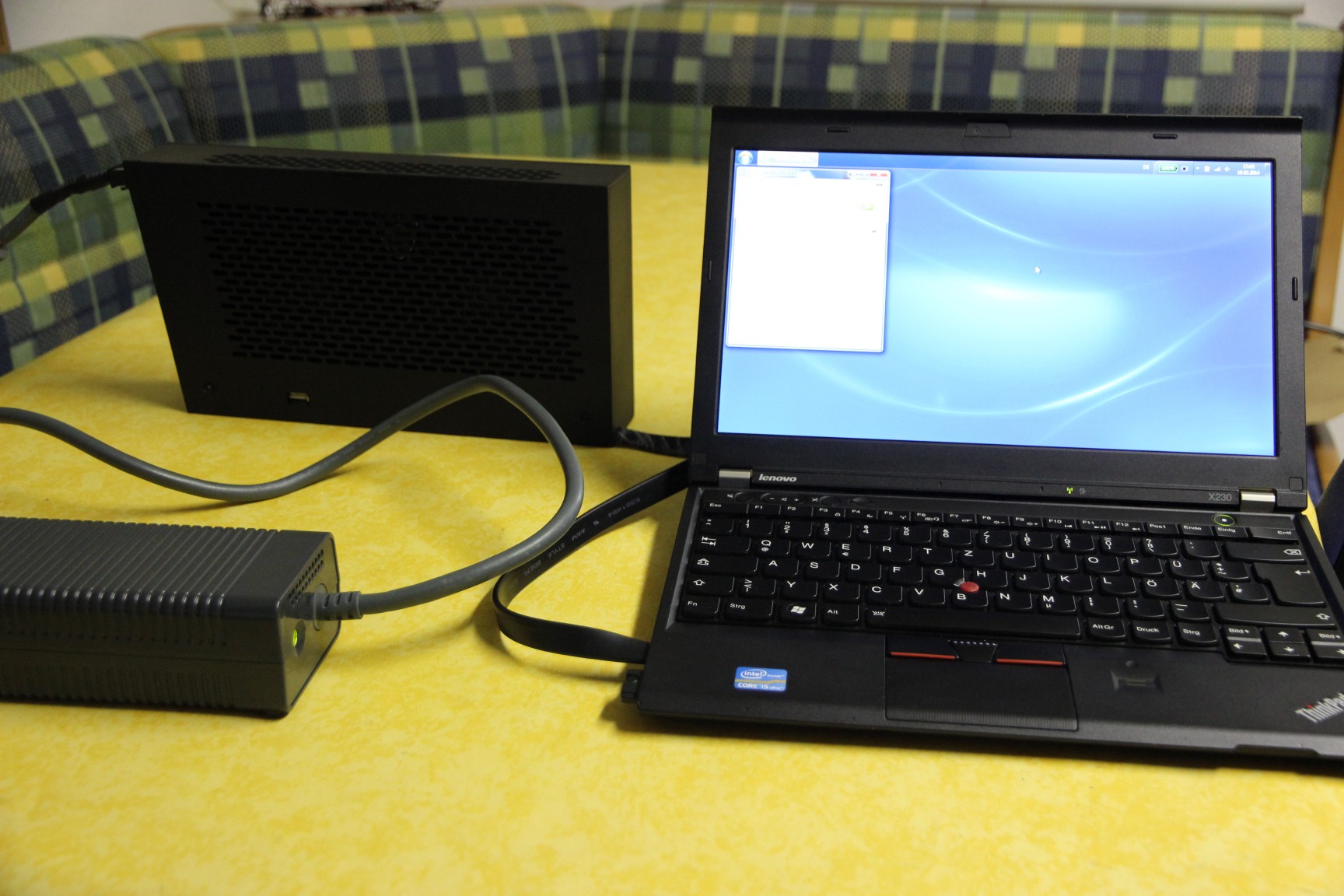 This setup can run Battlefield 4 on middle settings with a 2560 x 1440 resolution on an external monitor. On the internal 1366 x 768 display you can play with high settings, due to cpu limitation. It's also portable and light so you can carry this setup easy in your backpack to a lan party.
Feel free to comment, if you liked this post or have questions.