Yesterday my Odroid U3 arrived at my home. It's like a raspberry pi but with a more powerful cpu. The Odroid U3 has a quadcore ARM Cortex A9 with 2 GB ram. The same processor which powers the Samsung Galaxy S3, so it should be fast enough for my project.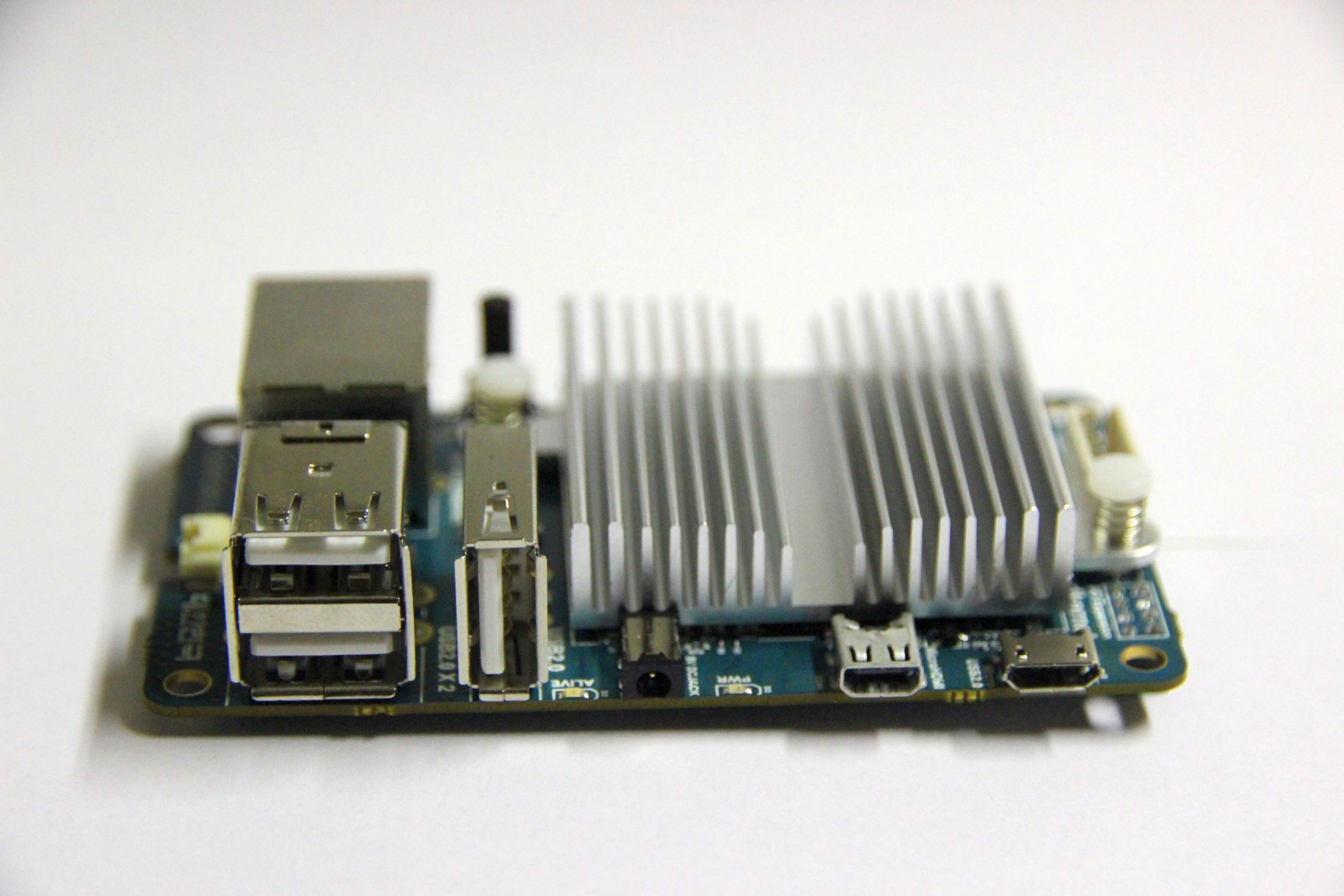 The IO Shield expands the GPIO (General-purpose input/output) to 36 ports. In particular the 6 PWM ports made it interesting for me. It can easily plugged on the underside of the Odroid U3.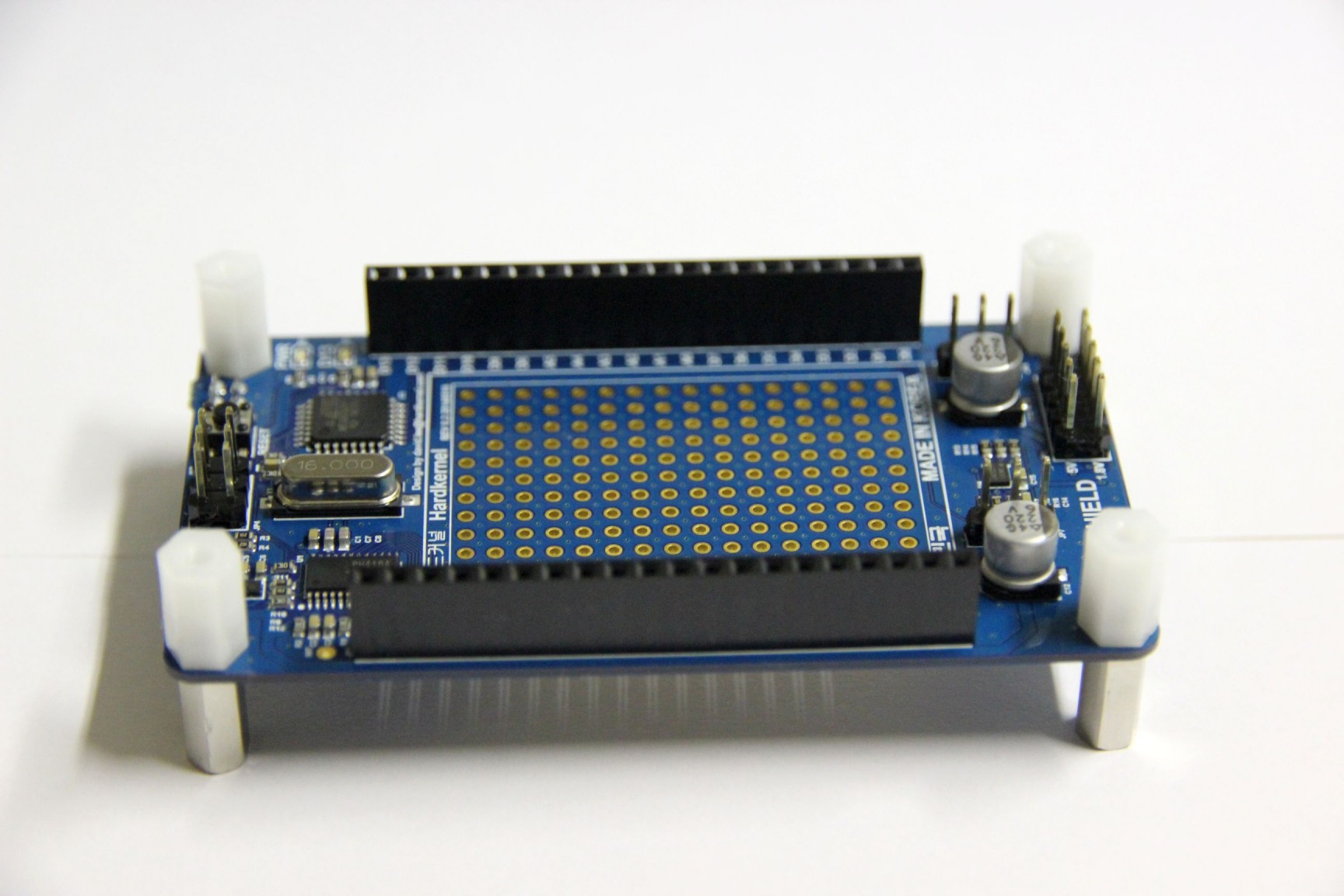 Here's a picture of the U3 board and the IO shield together. An 8 GB eMMC module with a micro-SD adapter is plugged in. The eMMC module can also be connected directly to the U3 board.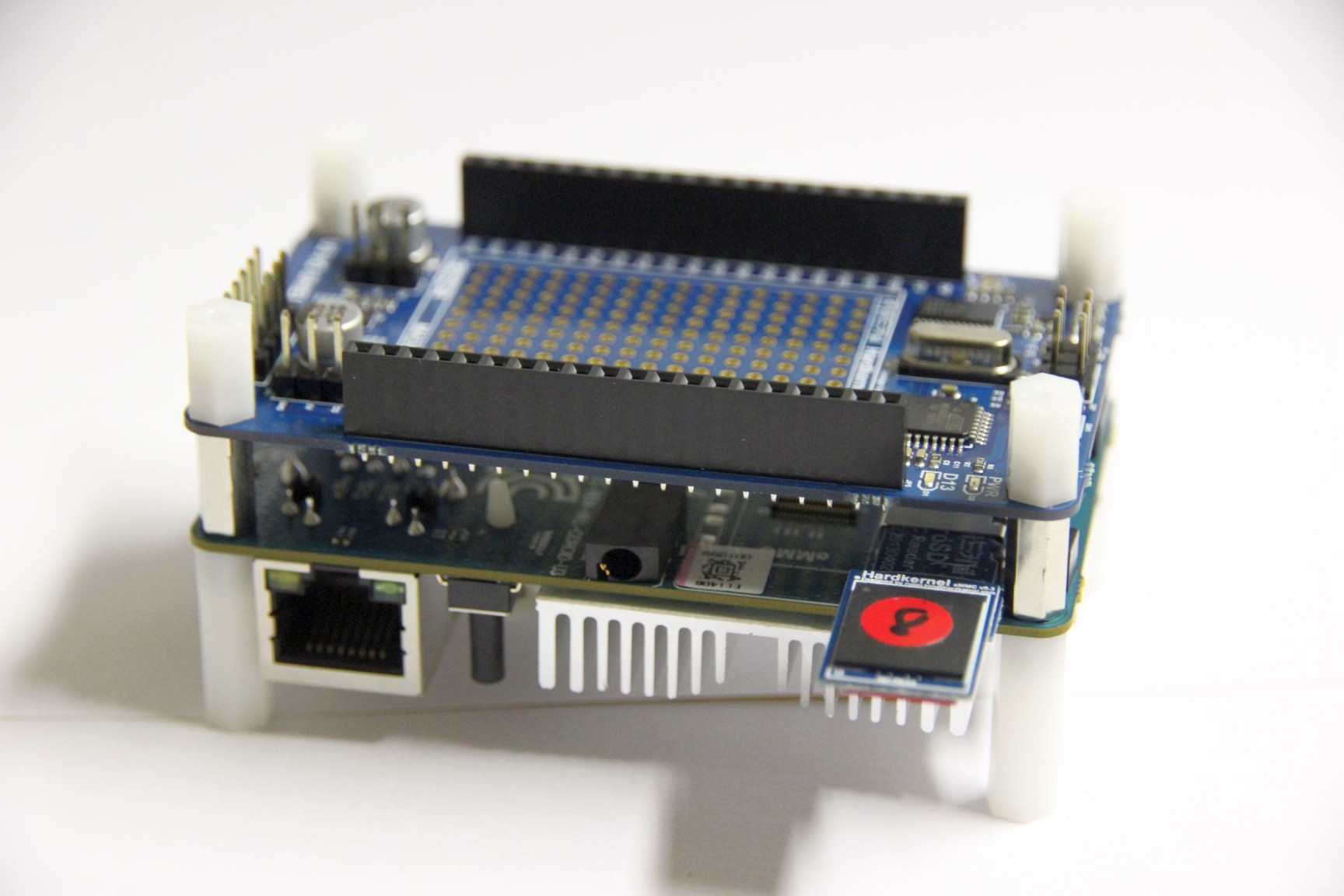 Another picture with a wireless LAN module.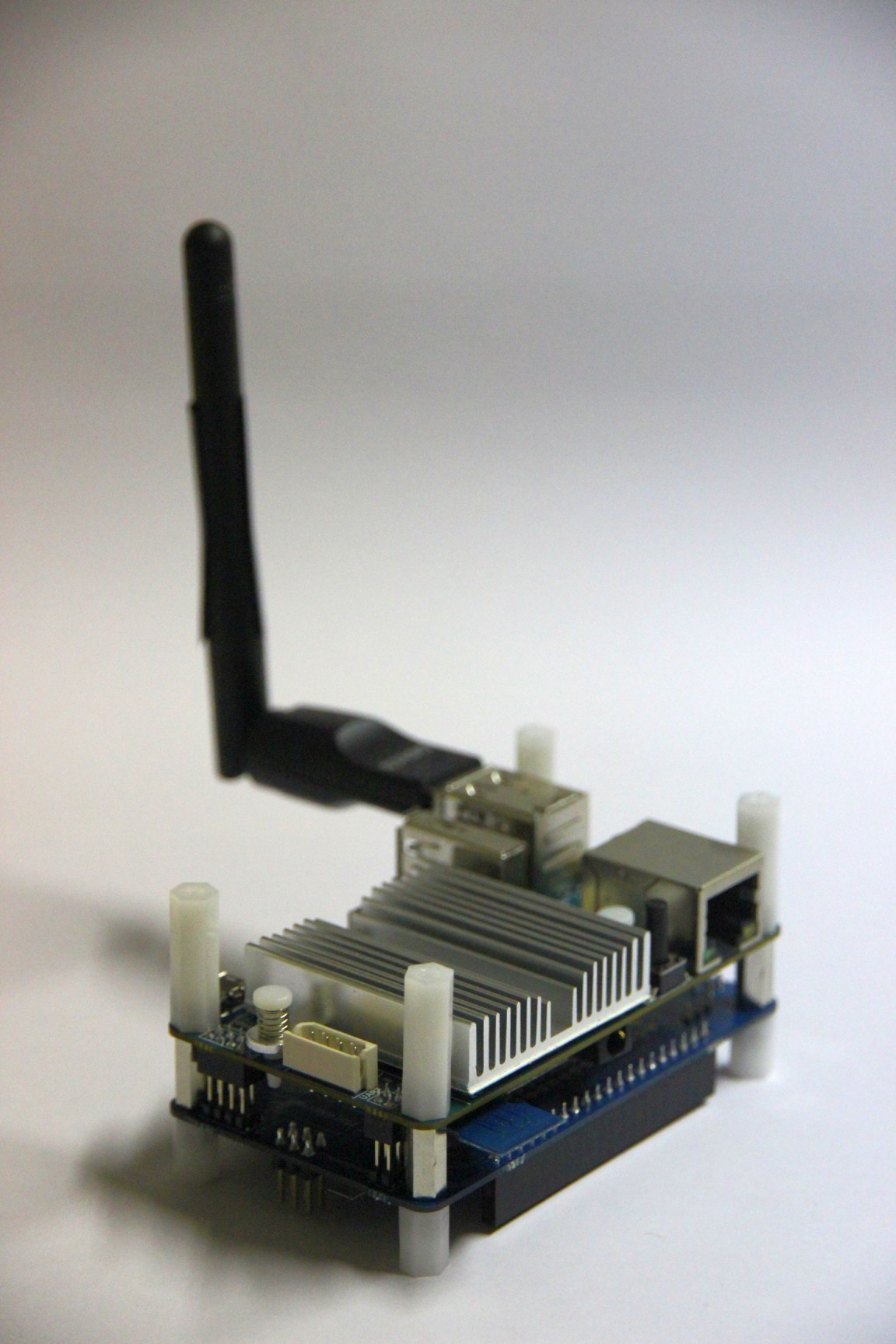 Unfortunately I figured no way out, to set up the Odroid U3 without a micro HDMI cable. And for those who wondered, this board should be used for my quadcopter project. So until next weekend…